Cardano News
What Is Cardano?
Cardano was created as an ethereum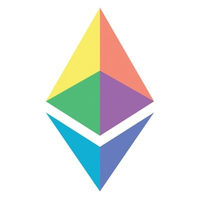 ethereum Blockchain NetworkTechnology




Followers : 0 View profile alternative,  and it's the first decentralized blockchain protocol utilizing a scientific approach.
The main aim was to process more transactions at a lower cost and protect users' data using distributed ledger technology and a smart contract program.
Cardano provides people with an opportunity to build smart contracts, make decentralized applications (dApps), and instantly send and receive funds with minimal fees.  
What Are ADA's Use Cases?
Cardano has a utility token, ADA. A ticker was inspired by the first female programmer, Ada Lovelace, who lived in the 19th century. 
The total amount of ADA coins is limited, so that the coin is resistant to inflation. The token is a nice mixture of being secure and scalable.

ADA tokens can be used for paying transaction fees to use the platform. It's a reward for stake pool operators as they run the proof of stake system.
Above all, active users get ADA for safety supplies. ADA holders have a voting right to change or improve the protocol and, by doing this, participate in its development. The developers use it to power their smart contracts running on the cardano
cardano Blockchain Network




Followers : 0 View profile blockchain. 
Why Does Cardano Stand Out?
Security
Cardano has a smart contract program that provides safety and scalability thanks to its unique two-layered architecture. The Cardano Settlement Layer (CSL) manages all transactions with low transaction fees using ADA. The Cardano Computation Layer (CCL) is a set of protocols helping to run smart contracts. That assists developers in creating decentralized apps (dApps), guarantees security, and makes small changes for end-users. 
PoS 
Unlike Bitcoin, Cardano utilizes the proof of stake (PoS) consensus, which consumes less energy and reduces transaction fees. In comparison, the success of the Ethereum London hard fork serves as a concrete stepping stone for Ethereum 2.0 to move from PoW to PoS. 
Scalability
Such blockchains as bitcoin org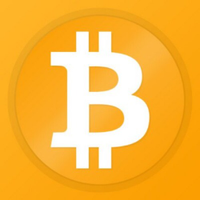 bitcoin org Event OrganiserTechnologyPayment solution





Followers : 0 View profile , Ethereum, and all other previous generations' blockchains can process only a restricted number of transactions per second (TPS). Cardano aimed to solve the existent scalability problem by applying the Ouroboros protocol, built on the proof of stake model. It ensured high transaction speed and a fair chance of getting a reward. It offers such features as separation of layers, mathematical security in selecting blockchain validators, a secure voting mechanism for token holders, and a highly scalable consensus mechanism.
The Ouroboros Protocol 
A PoS algorithm involves nodes on a network generating new blocks by staking their cryptocurrency as collateral to verify transactions. Ouroboros depends on a different algorithm. The is divided into various epochs, each lasting for around 20 seconds, and is made up of slots. Every slot gets its slot leader elected by stakeholders and is responsible for adding a block to the protocol.
The slot leaders have to create a minimum of 50% of the transaction blocks within a given epoch. Input endorsers approve each block. An epoch can be split infinitely, which makes it possible to run as many transactions as needed. All the participants who mine an epoch get rewarded for their services. 
Anybody with a 2% stake in the Cardano blockchain can mine a block. Nodes with more significant stakes have bigger chances of being elected slot leaders. The multi-party computation (MPC) uses a form of randomness to make the slot leaders' election as unbiased as possible. It seems like each elector is tossing a coin and sharing a fair result with the others.
Where to Store $ADA?
The best way to store your ADA tokens is a crypto wallet. Hot and cold wallets allow you to safely store all your assets in one place. 
A hot wallet is always connected to the Net and cryptocurrency network. 
A cold wallet is a wallet that is not connected to the Net and reminds a flash drive.
It's not a surprise that there are many wallets out there, and each has its pros and cons. Get your SimpleHold wallet right here and manage all your ADAs with incredible ease!
Wrapping Up
Cardano was built trying to cover Bitcoin and Ethereum's blockchains' drawbacks. That's why the platform ended up having the following pros:
more environmentally friendly than other blockchains, and it's believed to be 1.6 million times more energy-efficient than bitcoin;
the transactions within the network are much faster, so Cardano is more scalable than above-mentioned Bitcoin and Ethereum;
it has an open-source code and a peer-reviewed platform that guarantees its further development and evolution.
Disclaimer: This is a guest post. Coinpedia does not endorse or is responsible for any content, accuracy, quality, advertising, products, or other materials on this page. Readers should do their own research before taking any actions related to the company.
Was this writing helpful?