Cardano News
Today, Bitcoin has been fluttering between the $22,000 and $23,000 mark. This has pulled down the global crypto market cap by 1.27% which is now positioned at $1.09 trillion.
Meanwhile, an analyst, michael van de poppe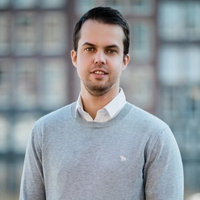 michael van de poppe Founder and CEO at eight global Eight Global is led by Michael van de Poppe, the company's founder, and CEO. He is a cryptocurrency trader who works at the Amsterdam Stock Exchange and is enthusiastic about the role of blockchain in the current financial system.  Also, he is an author at Cointelegraph who covers everything about fintech, blockchain, and bitcoin, providing the latest news, prices, and analysis on the future of money. 
 
In the past, he served as a technical analyst at TradingView, where he was responsible for making technical analyses via the platform of TradingView and distributing these through virtual social media, including Twitter and YouTube. He was the writer of CryptoBenelux, writing articles based on technical analysis and market insights, particularly about Bitcoin.  EntrepreneurChief Executive OfficerTraderMarket Analyst



Followers : 0 View profile , reveals his analysis of the major altcoins to his 621,500 Twitter fanbase. 
Cardano News Cardano (ADA) Analysis
Poppe claims that cardano
cardano Blockchain Network




Followers : 0 View profile , a smart contract platform, is set to witness a price rally in the days to come.
He adds that the asset has tested its resistance zone several times and if the altcoin breaks the $0.55 mark it could rally all the way toward $0.67. 
At the time of writing, Cardano (ADA) is selling at $0.511, with a fall of 1.44% over the last 24hrs.
Cardano News Chainlink (LINK)
The next altcoin that the analyst talks about is chainlink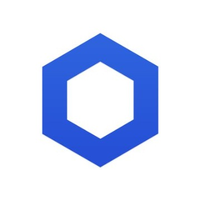 chainlink Technology


Followers : 0 View profile , a decentralized Blockchain oracle. As per Van de Poppe, the Chainlink price will plunge towards $8 before the price sees a bull run.
The strategist believes that if the Chainlink price sees a pull towards $8 or slightly below, the next goal would be a rally towards $12 or $12.50
The LINK price could even see a price range between $13.50 and $15, but for this to happen, Van de Poppe says the currency should maintain its price at $7.50 and $8.
At the time of reporting, LINK is valued at $8.44, with a pull of 1.33% over the last 24hrs.
Cardano News Fantom (FTM)
The next currency in the analyst's list is another smart contract platform- fantom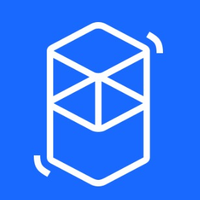 fantom [email protected] Blockchain Network


Followers : 0 View profile (FTM).
He says that Fantom is likely to continue its rally unless it loses its key price movement.
Michael van de Poppe reveals that he is still long on Fantom (FTM) and predicts the currency to rally towards $0.45 and $0.50, which would happen only if FTM manages to hold on to the $0.34 price level. 
Currently, FTM is trading at $0.37, with an increase of 2.98% over the last day.
Quant (QNT)
The last currency that has caught the analyst's attention is Quant (QNT), the currency that targets multiple blockchains.
Further, Van de Poppe explains that QNT is in a good space and the resistance area lies at $140. He advises those looking to enter that $110 is the right price to do so. 
Quant (QNT) is currently selling at $120, after a plunge of 1.57%
Was this writing helpful?